Having Trouble with Pieces for VS Code?
#
If the VS Code extension isn't working for you, please make sure you have the following:
The latest version of Pieces for VS Code
Pieces OS version 1.9.2 or higher After installing or updating your software, please restart VS Code. If there is still a problem, check out the frequently asked questions below.
Edit Snippets with Pieces for Visual Studio Code
#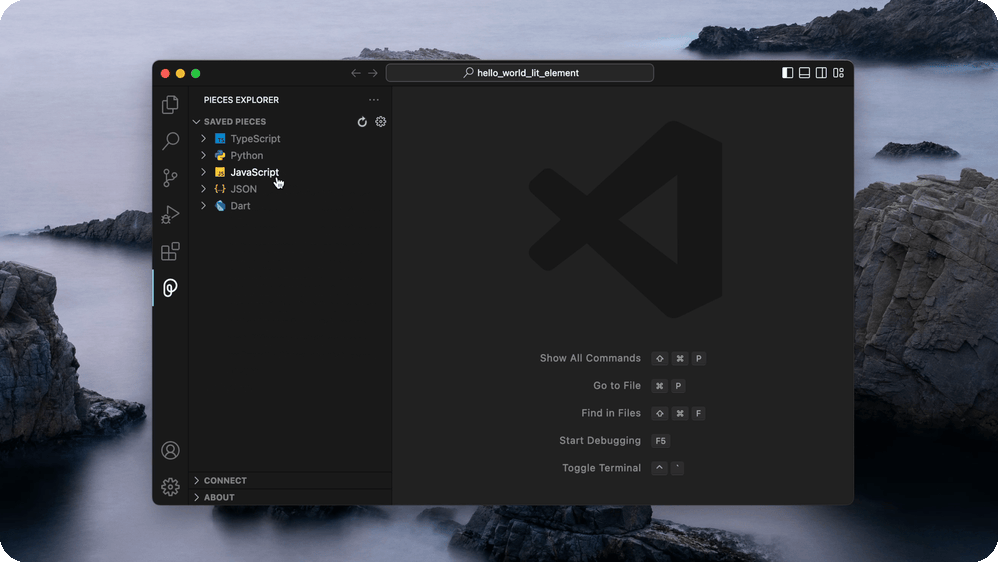 Editing a snippet that is saved to Pieces for Developers from VS Code is easy! To edit a snippet, follow these steps:
Open the Pieces Explorer using the activity bar
From the "Saved Pieces" drop down list, right-click on the snippet you want to change
Click "Edit"
Edit your snippet, then save by pressing CTRL + V or ⌘ + V
Change the Auto-Complete Key in the VS Code Extension
#
To change the auto-complete key:
Go to the Pieces Settings by searching for "Pieces" in the VS Code settings or by clicking the settings button next to "Saved Pieces" in the Pieces Explorer
Scroll down to Pieces: Autocomplete Key
Choose the key that you prefer: Enter and Tab, or just Tab
Save your settings, and you're good to go!
Search for snippets in Visual Studio Code
#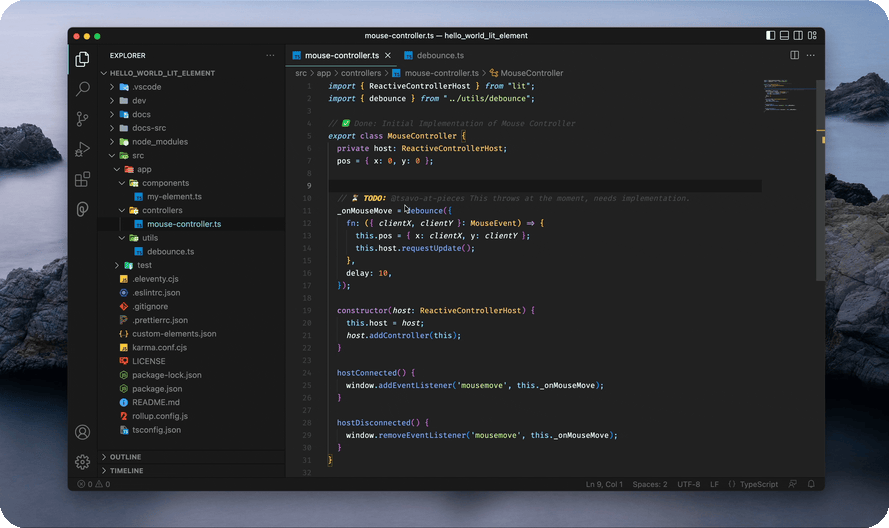 To search for a snippet:
Open an editable file in VS Code
Right-click or use the shortcut CTRL + K or ⌘ + K
Click "Search Pieces"
Type keywords into the search bar, and when you hit enter, the snippet will be inserted into the file